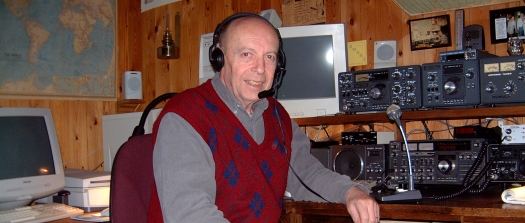 H. J. Ray Cypers
Nieuwrodesesteenweg, 25
B-3200 Aarschot
Belgium
T. +32 (0)16 56 70 12

14/04/2014
---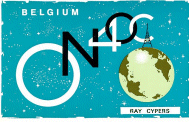 Amateur Radio Station
Licensed since 1950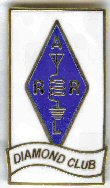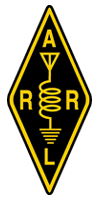 Member of ARRL (American Radio Relay League)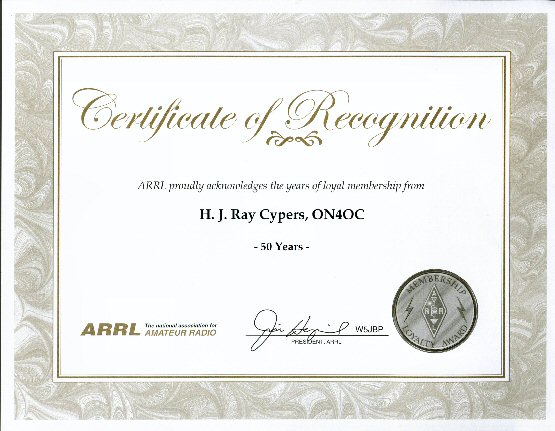 ARRL Diamond Club
- 50 Years -
Membership Loyalty Award
Certificate of Recognition
Here you can find out what amateur radio is all about.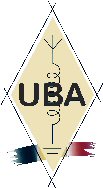 Member of UBA
(Royal Union of Belgian Amateur radio operators)
Hier kom je te weten wat radio amateurisme is.
Ici vous trouvez ce que c'est le radio amateurisme.
---

Operator: H. J. Ray Cypers
Born September 1927
Electronics Engineer (1948)
Na.Ra.Fi. - In.Ra.Ci.- National Radio- and Film-technical Institute.
Became Manager of the "Civil Telecommunications Department" Philips/MBLE Brussels.
Retired since 1992.
Consultant for a telecommunication network in Algeria (1993)
-
1950 April 3th: succeeded in the examination for Radio Operator Telegraphy.
Call sign ON4OC , Cat 5 - sect. A (Power 30 Watt).
1951 March 5th: succeeded in the examination for Radio Operator Telephony.
1953 Jan.: Authorisation Radio Station 5th Cat. Section B (75 Watt).
1956 Feb.: Authorization for a weekly "H.F. Propagation & DX-News" Broadcast on 80m.
1960 Oct.: Authorization for third-party traffic with the Belgian-Congo (OQ5-OQ0).
1962 June: Authorization for "Fixed-Portable" operation from Kain (Tournai) as ON4OC/A.
1963 June: Authorization for " Mobile " operation as ON4OC/M.
1963 July: Authorization to operate as ON4MPC, in behalf of MBLE-Telecom., for contacts with a Trans-Sahara expedition.
1973
Mar.: License as operator "Telecomand-station" Clas A
1984 April: Authorization for "RTTY" (Radio Teletype) and "S.S.T.V." (Slow Scan Television) transmissions.
---
Updated on 14-03-14.
---
---
Actual
---
Site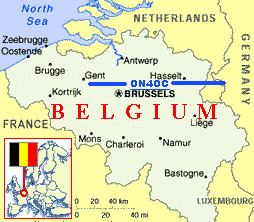 Lat.: 50° 58' 30", (50.97) N.
Longt.: 4° 50' 13", (4.83) E.
Locator: JO 20 KX
55 m a.s.l.
45 km E.N.E. of Brussels, Belgium.
16 km S.E. of Leuven.
---
Antennas
H.F.:
276ft Long Wire, 12m above ground, end fed with open wire line.

Telrex, 2 Inverted V's for 3.5 and for 7MHz, apex at 20m above ground.

Butternut Model HF6V 3.5/7/10/14/21/28MHz vertical, on ground level.

FRITZEL Model UFB 23, 10/18/25MHz 2-El. rotary beam at 20m above ground.

TELEX. (hy-gain) Model TH3MK3-S Thunderbird, 3-El. rotary beam at 22m a.g..
V.H.F. (2 m.):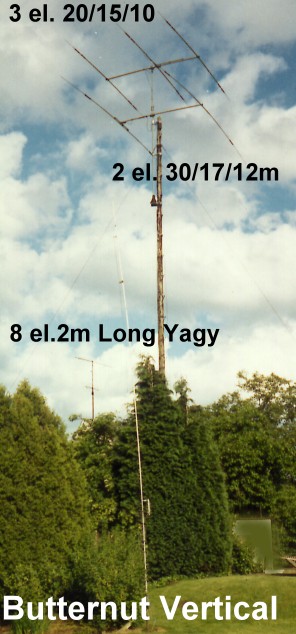 Telrex 8 element, rotary, long yagi, horizontal pol. at 13m above ground.

J-Beam 4 element, rotary, cubical quad, vertical pol. at 12m above ground

Folded dipole, vertical pol. in the attic, for local contacts.
U.H.F. (70 cm):
---
Tx / Rx Equipment

H.F.:
Yaesu Model FT-ONE General coverage all mode solid state transceiver with Sp-980 speaker.

FL-2277B 600W linear amplifier and FC-102 antenna tuner .

YAESU Model FT-901D HF all mode transceiver, with FV-901DM synthesized scanning VFO, FC-902 antenna tuner and SP-901 speaker.
V.H.F:
U.H.F.:
Computers
Hardware: Dell XPS 8300 : Intel Core I5-2300, 4 MB RAM, 1 TB HD,
D-Link N DIR-655 ADSL2/2+ Home Gateway,
Canon Pixma iP4500 printer,
Canon CanoScan 9000F scanner.
Network connection between P.3 & IBM-P4.
Software: Swiss-Log v. 5.2Eca, DX-Telnet v. 5.1 for Packet-Radio, for SSTV: Chromo Pix and MMSSTV v.1.08 ,
Proplab-Pro v. 2.0 and ASAPS v.4.0 for HF propagation, etc.
Microsoft Windows 7 Pro., Office 2010 Pro., FrontPage2002, Publisher 2010. Corel Paint Shop Pro PhotoX6, a.o..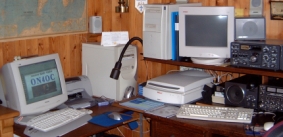 ---

---