[ Start ] [ Album ] [ History ]
---

Album ON4OC
---

1946
"Open Door" at Na.Ra.Fi.-In.Ra.Ci., the National Radio- and Film-technical Institute in Brussels.
Operating the School Station on 40m with a British war surplus 'Set 18'.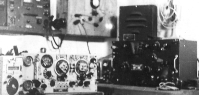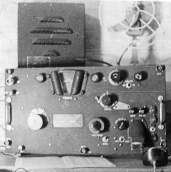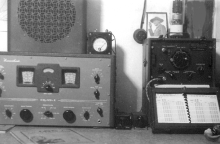 1947 - Shortwave listening with reconditioned army surplus equipment s.a. Set 19 (80/40m Rx/Tx) , BC348 receiver. (left & center)
1948 - Hammarlund HQ-129-X Communications Receiver. Tuning Range: 540kHz - 31mHz in 6 bands. 11 tubes. (right)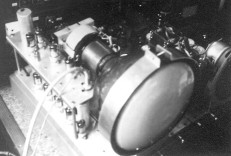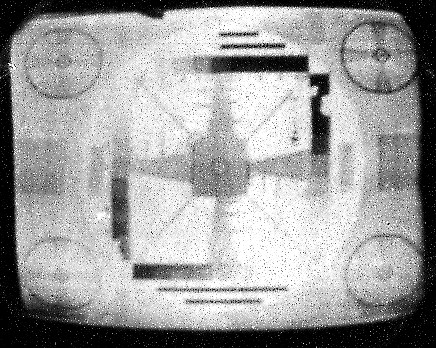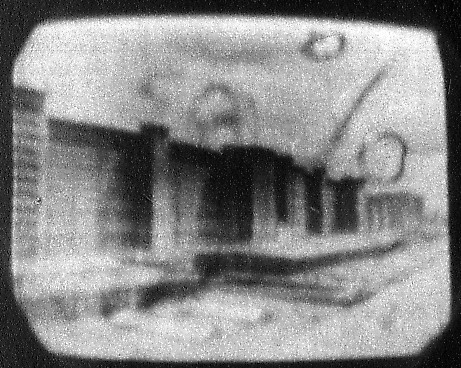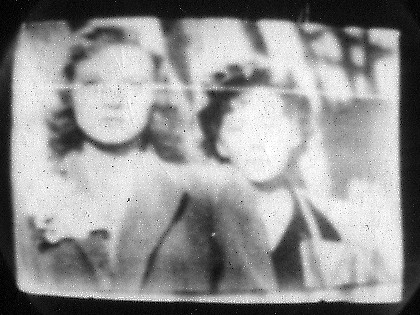 1949 - TV receiver, home made, 50 MHz TV-band reception of experimental transmissions from the Philips laboratory's in Eindhoven.
The antenna was a home constructed 2 (copper) elements vertical beam.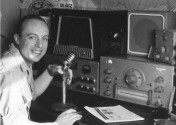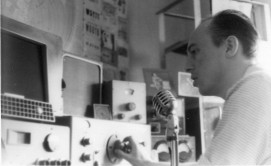 1957 - ON4OC second European Phone in the 23rd ARRL International DX Competition. 106.062 points on 5 bands with 100W
to a 276ft (84m) End Fed Long Wire Antenna at 12m above ground level, running E-W.
1961 - Building the HEATH kit "Apache" TX-1 transmitter (2 x 6146B parallel)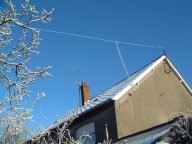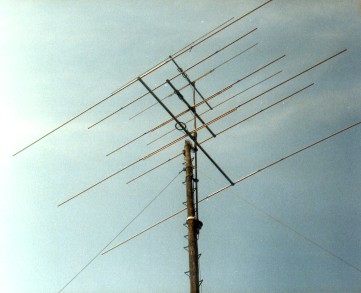 1953 - 84m L.W. End Fed (open wire line). (left) 1959 - 3 element full size TELREX monobanders for 20, 15 and 10m.(center)
8 el. TELREX 2m Long Yagy. 4 el. J-Beam Cubical Quad vert. pol. (right)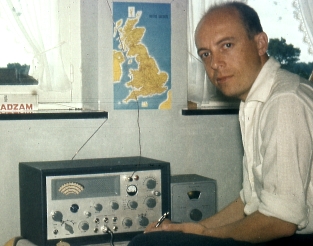 1962 - Operating ON4OC/A in KAIN/TOURNAI with a modified BFR 835, testing a prototype all transistorized transceiver
for the Philips/MBLE development laboratories. (80 to 20m). This equipment was also operated in the car; ON4OC/M.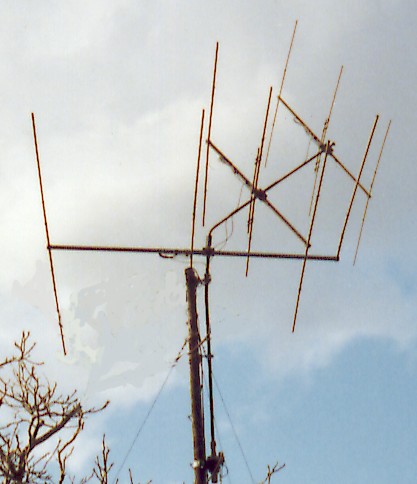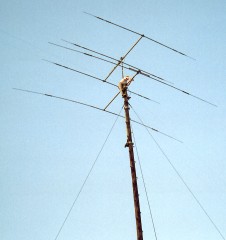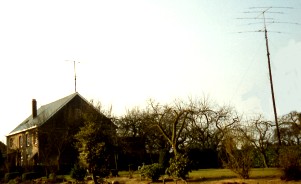 1990 - Result of 180km/h wind force! 1993 - hy-gain TH3MK3 3 el. 'tri-band', 20,15 and 10m beam and the FRITZEL 2 el. UFB-23 duo-band for 30, 16 and 12m beam.
On the right hand picture the house with the 2m beams and in the garden the 20m pole with the H.F. beams and the inverted V's.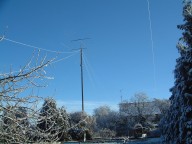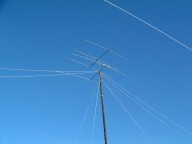 The antennas, with the TELREX inverted V's for 80 and 40m, apex at 20m above ground.
To the right of the photo's the Long Wire at 12m above ground.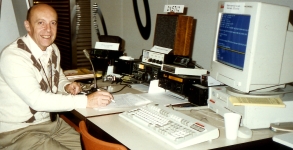 1995 - Operating ON5TIO at the telecommunication exhibition in Leuven.
---